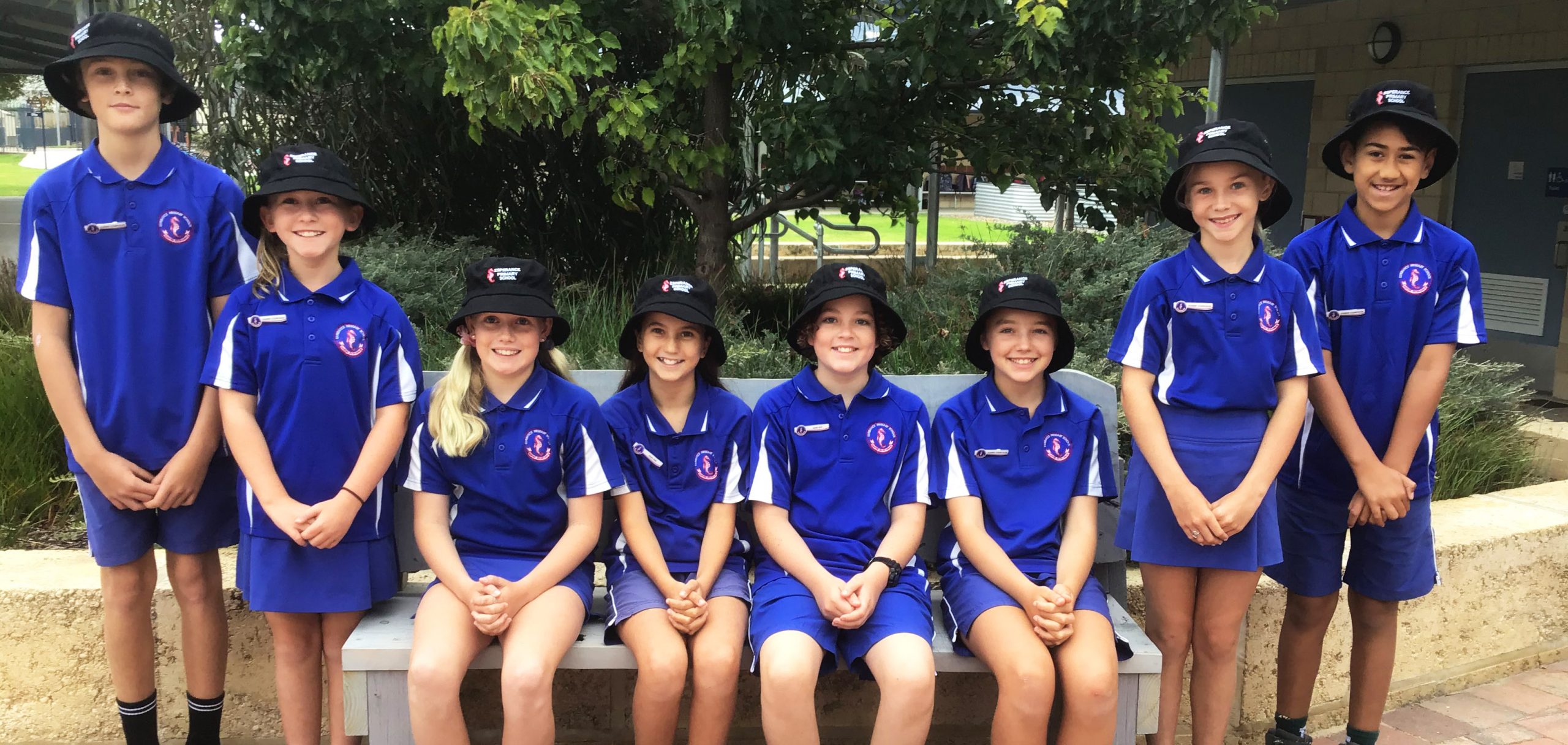 Esperance Primary School strives for excellence in student leadership and provides opportunities for our Year 6 students across a range of areas. In November each year, we elect eight Student Councillors, including Head Boy and Girl. These students spend the last month of the school year work shadowing the current year's Councillors, learning their roles and responsibilities, in preparation for the following school year.
The 2020 Student Councillors are:
Lawson Marquis (Head Boy)
Marley Golebiowski (Head Girl)
Talara Franzone
Taj Liddlelow
Dylan Daulay
Tess Jones
Nicola Botha
Matilda Smith
Our eight Student Councillors enthusiastically display leadership and commitment to their roles as they support students to catch buses, find their classrooms and feel comfortable in our school, each and every day. Their roles are essential, as they help with the daily morning preparation for each school day.
Faction Captains are elected at the start of each school year. Each of the four factions have 2 girls and 2 boys elected as Captains.
The 2020 Faction Captains are:
Red: Ben Ormsby, Kayd Bain, Mia Moeauri and Keiana Toner
Blue: Bailer Paris, Bailen Berk, Silver Ratcliffe and Regan Ainsworth
Green: Kurt Mumford, Moshe Milverton, Holly Meyer and Charlize Warner
Gold: Caleb Zloich, Sienna Maguire, Bryce O'Neill and Jadyn Sullivan
Both groups have very distinctive roles in the school and provide vital support for staff and students. In the playground, the students are clearly identified, wearing coloured bucket hats, different to that of the royal blue which all other students wear. The Student Councillors will wear black hats and the faction captains wear a hat that reflects their own faction's colours. The hats signal to other students, who is a student leader who can assist and aid them in times of need. Thank you to Haslams Esperance for generously donating the special coloured hats which help all students identify, both our Student Councillors and our Faction Captains.