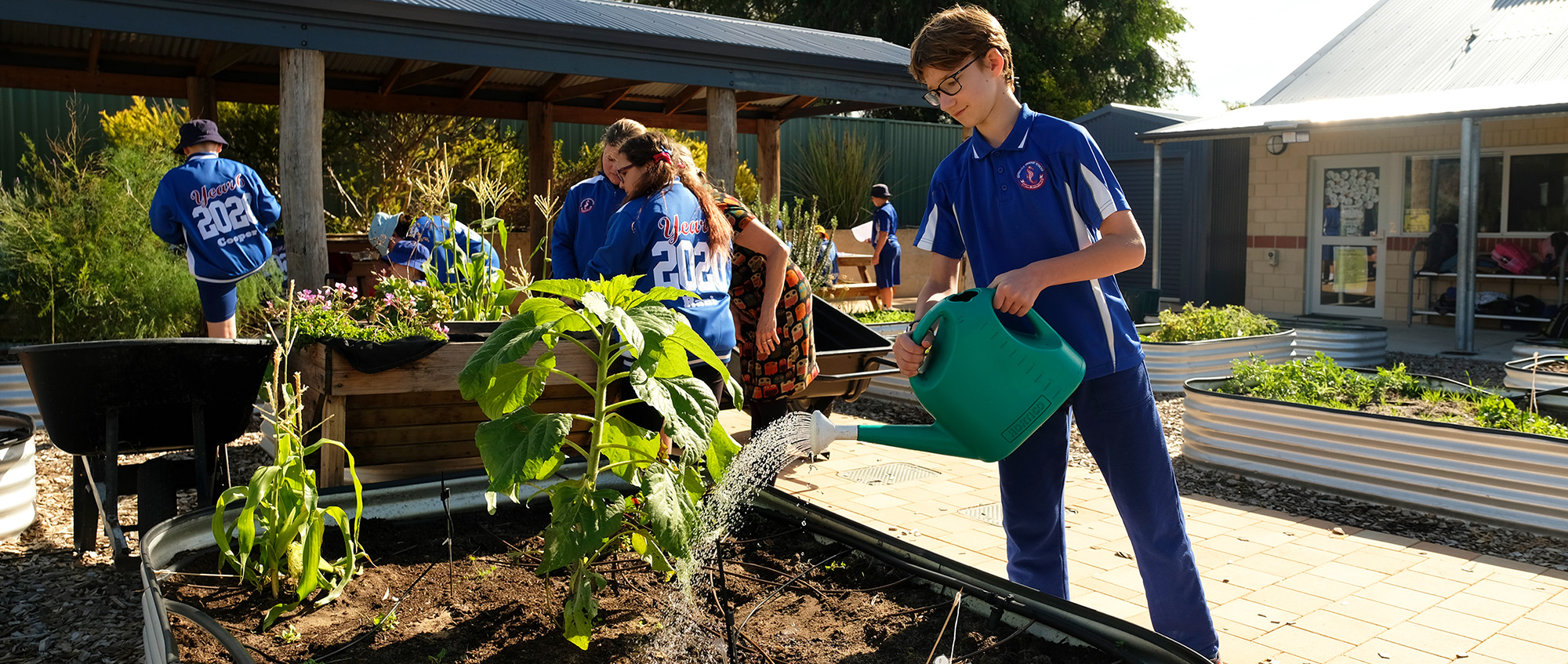 Esperance Primary School's Student Energisers are committed to reducing our environmental footprint.
We have continued to coordinate a number of initiatives since 2009, including:
Each year we recycle around 300kg of batteries.
'Bazza the Battery Guy' is our mascot and classes work hard to win the honour of collecting and recycling the most batteries each fortnight.
Each year we send around 11kg of used mobile phones off for recycling. The money raised by extracting precious metals and plastics from phones goes towards the Jane Goodall Foundation and the protection of Chimpanzees.
Our 'Waste Wise' Energisers are responsible for ensuring that classes are efficient with their recycling. Regular checks are made to ensure that all items are placed into the correct bins. Each year, Esperance Primary School sends at least 12,000 cubic litres of plastic, cardboard, paper and glass to be recycled.
Our two commercial worm farms allow our 'Worm' Energisers to make good use of our school's Crunch and Sip scraps. The vermicastings and worm juice are nature's best organic fertiliser and are put to good use in our vegetable garden. Worm castings are also available for purchase at school assemblies, or through the Energiser Team.
Our 16 vegetable garden beds provide school classes with plenty of space to grow and learn about food production.
Each year the Energiser Team run a 'Sustainability Market'. They design and produce a range of products, with profits going towards OXFAM and helping those in need in third world countries.