ESPERANCE PRIMARY SCHOOL - A BRIEF HISTORY
Esperance Primary School was established in 1894 with twenty four students. The school moved to a new building in 1895 (this building is now the old RSL Hall). A three roomed school was opened on the current site in 1897 with 130 students. During the 1920s and 1930s, numbers fell to below 50, though consistent growth in the 1950s saw 150 children enrolled. In 1956 the school received Junior High School status (Years 1-10) and by 1960 student numbers had soared to 470, and then to 873 by 1965, when the new Esperance High School was built on Pink Lake Road. With the opening of Castletown and Nulsen Primary Schools, enrolments settled back to the mid to low 300 during the 1980s.
The current school site commenced a re-build in 2012 and was fully completed in mid 2013. At the time of the official opening of the new school in 2014, the school had an enrolment base of 550 students.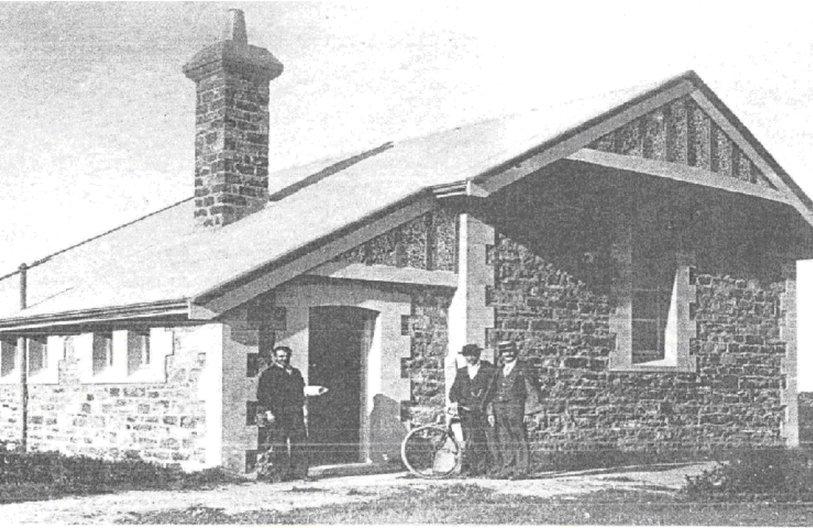 Esperance Primary School, 1896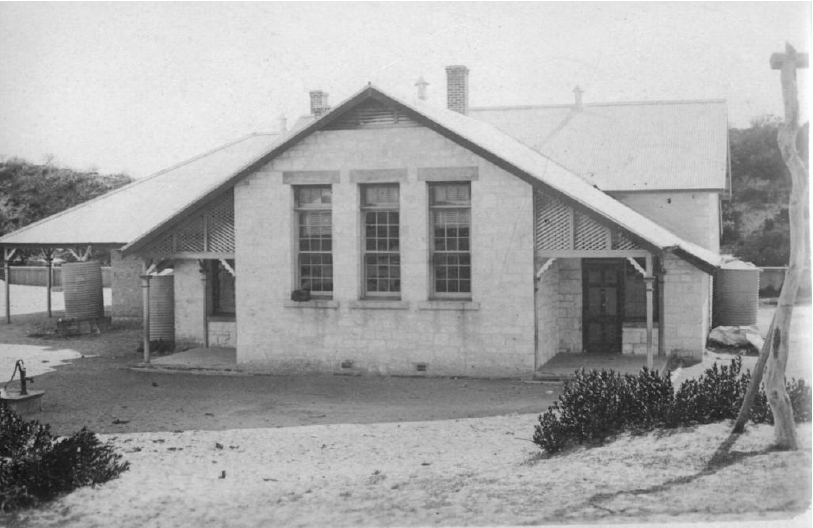 Esperance Primary School, 1946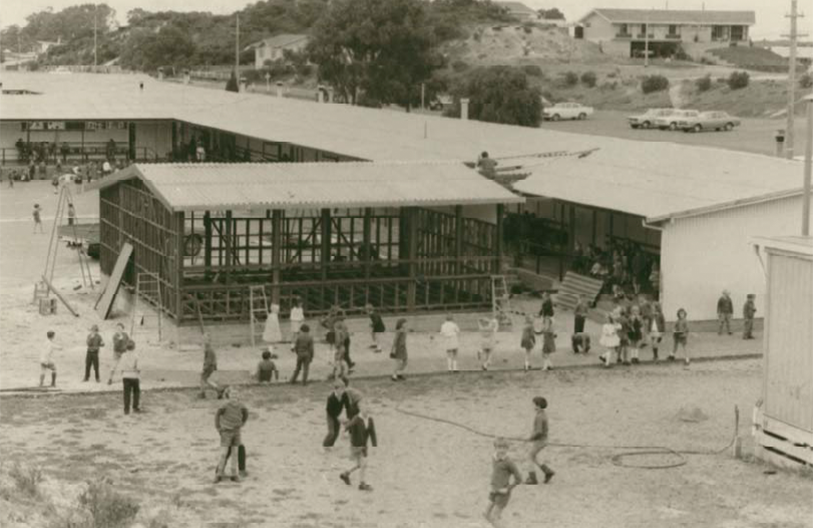 Esperance Primary School, 1960's

Today, our school strives to meet the needs and interests of all students and reflect the values and aspirations of our school community. As an Independent Public School, we have been empowered to make decisions best suited to the needs and interests of our students and local community. Our school supports each student to take responsibility for their learning, aim for their personal best and achieve their full potential. Our purpose is to ensure all students leave Esperance Primary School well prepared for their secondary schooling and have opportunities to develop the skills, knowledge and confidence they need to achieve their individual potential and play an active part in civic and economic life.
Our vision is to Inspire Personal Excellence and this guiding principle underpins our school's operations as a professional learning community.
As of May 2020, our student population of 471 has mainly double streamed K-6 year levels. Critical and creative thinking is valued, with Students at Educational Risk (SAER) programs complementing class learning experiences. Highly regarded Primary Extension and Challenge (PEAC) and Tournament of Minds programs provide enrichment for gifted and talented students. Our staff are student and relationship focused, motivated and work collaboratively in a team environment. Esperance Primary School is held in very high regard by the local and wider community due to its achievements in student learning, quality teaching by the caring and professional staff, and the shared beliefs with active and supportive families.