PRINCIPAL'S WELCOME
A welcome message from our Principal, Gareth Palmer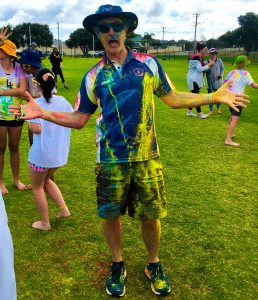 Welcome to our website! It is an honour to have your child and family as part of the Esperance Primary School community.
Everything we do at Esperance Primary School is about children and doing what is best for them.  We look forward to educating your child and seeing them grow, discover and prepare themselves for lifelong learning. Please take the time to explore our website to learn more about how we strive to achieve this.
As a school, we build on the foundation laid by Parents and Carers, and we encourage Parents and Carers to become actively involved in school life. The entire staff of Esperance Primary School work tirelessly, and with overwhelming moral purpose, to ensure all children's academic, social and emotional needs are considered, planned for and met.
Our staff are committed to building positive relationships, with the motivation to inspire personal excellence in every student.  Our dedicated and professional teachers maintain an environment which supports each child every day to achieve their personal best.
Our Tribes agreements of Mutual Respect, Attentive Listening, Personal Best, Appreciations / No Put downs and Right to Participate drive our school values and allows our students to connect as a community and develop shared responsibility towards each other and our wider community.
Staff employ evidence-based strategies within a defined whole-school approach to maximise the effect they have on student learning. In addition, we constantly aim to deliver the highest standards of pastoral care and support services in order to enable our students to thrive.
Esperance Primary School embraces all members of our community and strives to maintain a nurturing and welcoming environment that promotes community partnerships. Our Parents and Carers, School Board and P&C are integral to our school community, and together we are committed to providing the best for our students.
I look forward to having you, and your family, join our school community and enjoy what truly is a wonderful learning environment.
- Gareth Palmer, Principal